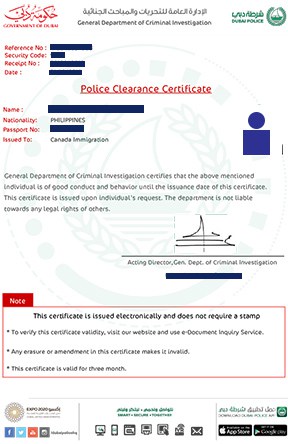 What you need to know about NBI Clearance and Police Clearance
By Jovie Binayat and Gin Aguilar
The National Bureau of Investigation (NBI) Clearance and Philippine police clearance have been confusing to many Filipinos and foreigners alike. In order to address your issues and concerns with the said government-issued clearance, we came up with answers to the most common questions regarding police clearance from our clients:
Are the NBI clearance and Philippine police clearance one and the same?
No. The scope of the NBI clearance is broader because it has nationwide coverage. The National Bureau of Investigation (NBI) is a line agency under the Department of Justice in the Philippines and serves as the premier investigative agency of the government. It uses a national database to identify criminal cases filed against a person anywhere in the Philippines. It is actually the Philippines' counterpart of the United States' Federal Bureau of Investigation (FBI). The Philippine police clearance on the other hand only identifies a criminal record or cases filed in the specific town, municipality, or locality within its jurisdiction.
What changes were made in 2018?
The year 2018 has brought a change to the Police clearance with the rise of technology advancement. In October 2018 the Philippine National Police (PNP) launched the National Police Clearance System (NPCS). The introduction of this system enabled the PNP to consolidate all records from different towns and cities into one database. The consolidation of the record has simplified the process of acquiring police clearance in any police station in the Philippines.
Does the NPCS replace the NBI?
No, the National Police Clearance System will not replace the National Bureau of investigation system. The NBI still covers a wider net.

Which one should you submit to IRCC (Immigration, Refugees and Citizenship Canada) along with your work permit, student permit, or Permanent residency (PR) application?
Although both law enforcement agencies now have nationwide coverage, the IRCC requires you to submit a police clearance from the NBI office. https://www.canada.ca/en/immigration-refugees-citizenship/services/application/medical-police/police-certificates/how/philippines.html
Who needs to apply for a National Bureau of Investigations (NBI) Clearance certificate?
The Immigration, Refugees and Citizenship Canada (IRCC) requires every applicant who is 18 years old and older to provide a police clearance from every country he/she has stayed in during the last ten years for six months or more in a row, therefore if you are a Filipino and you are applying for a Permanent residency (PR), Work permit or student permit in
Canada, you need to apply for an NBI clearance certificate. Likewise, if you are of foreign nationality (other than Filipino) who lived or stayed in the Philippines for at least 6 months and plan on getting a PR, work permit, or student permit in Canada, you also need to apply for an NBI clearance certificate.
What's the difference between "No derogatory record" and "No record on file" in your NBI clearance certificate?
"No record on file" is noted when the individual has never obtained a Certificate; "No derogatory record" is indicated on Certificate renewals; while "With derogatory record" is indicated for those applicants who do have an incident with the law.
What happens if I get a "hit" on my NBI application?
Every time someone applies for an NBI clearance, a search is conducted through the criminal database to check for any criminal record–also known as "derogatory records"–associated with the applicant's name. If your NBI clearance application has a "hit" status, it means that either you or a namesake (if your name and surname is common, there is a higher probability that another person shares the same name as yours) has a criminal record. Applicants with a "hit" status are usually given a five to ten-day waiting period to clarify the record (for quality control). Given that the applicant is in Canada when the NBI clearance application was submitted, an Affidavit of Denial duly notarized and authenticated by a notary public in Canada is usually required to be submitted to the NBI office in order to proceed with the clearance process.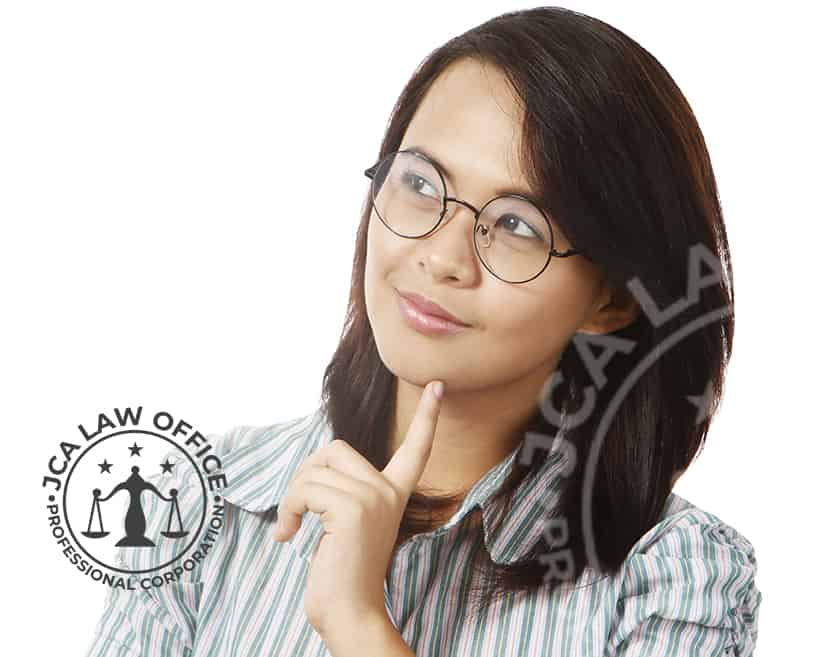 How can JCA LAW OFFICE help you?
JCA LAW Office can assist and ease the hassle of acquiring and getting an NBI clearance by doing the application for you in the fastest way possible. You may check our blog about NBI application for more information: https://nbirenewal.ca/when-do-i-need-to-get-an-nbi-clearance-in-canada/
You may also get in touch with our office and our staff will be happy to assist you.
Can JCA LAW OFFICE submit the NBI application on my behalf if I only need to renew my NBI clearance (2014 onwards)?
Yes, we do! In fact, you can do it in the comfort of your home or workplace and you do not need to come to our office. Just send over the requirements to us via email (you may email at [email protected], [email protected] or [email protected]) and we will submit your NBI application on your behalf.
What documents do I need to send?
Scanned copy of your Old NBI (2014 and up); if none, you will be referred for fingerprinting (separate cost)
Note: The applicant needs to come to the office to do the actual fingerprinting if Old NBI is unavailable
Digital colored photo was taken during the last three months (white background)
Copy of your valid Philippine Passport (bio page only)
NBI Form – once you've gotten in touch with us, we will be sending out the NBI Form to you via email, please just properly fill out the form and send it back to any of the JCA LAW Office staff
I also need clearance from Hongkong, Singapore, Taiwan, UAE (Dubai, Abu Dhabi, etc), UK and other countries. Who can help me?
No need to worry, JCA LAW Office can also assist you in securing police clearances from other countries
You may visit our office at 168B Eglinton Ave. East, Toronto, ON M4P 1A6. Our office is just a few steps away from the Philippine Consulate building, nearest intersection is Eglinton Ave. East and Redpath.
You may also book your appointment by sending us an email at [email protected] or [email protected]
Follow us on our Social Media accounts:
Facebook:@JCALawOffice
Instagram:@jcalawtoronto
Twitter:@JCALawOffice